Hochtief has won the job to improve Junction 16 of the M4 at Windmill Hill Business Park, near Swindon.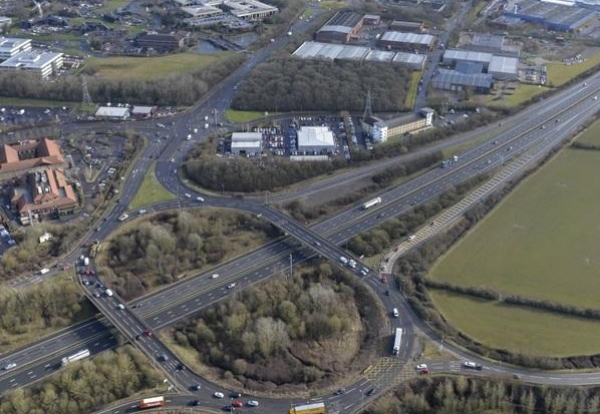 The redesign of the motorway junction, know as the Spittleborough Roundabout, is being carried out to ensure it can cope with both future traffic levels and housing development in the surrounding area.
Hochtief will alter the roundabout and widen slip roads. Initial work on the key highway interchange, including site surveys, office installation and clearance work will start by mid-October.
Major construction work is due to start from mid-November.
The £11m project is being delivered by Swindon Borough Council in partnership with Highways England and Wiltshire Council. It will be funded by Swindon and Wiltshire Local Enterprise Partnership and the Wichelstowe development.
Cllr Dale Heenan, Swindon Borough Council's Cabinet Member for Sustainability and Transport, said: "Now we have appointed Hochtief as the contractor, the work on the much needed improvements to Junction 16 can start in earnest.
"This scheme is part of our five-year strategic highways improvement programme, which will benefit not just people in Swindon, but those living in Wiltshire and visitors to the town.
"The fact Junction 16 is on the doorstep of the company's headquarters also adds some additional local interest to the project."
The Construction Enqurier, Aaron Morby, 21.09.16