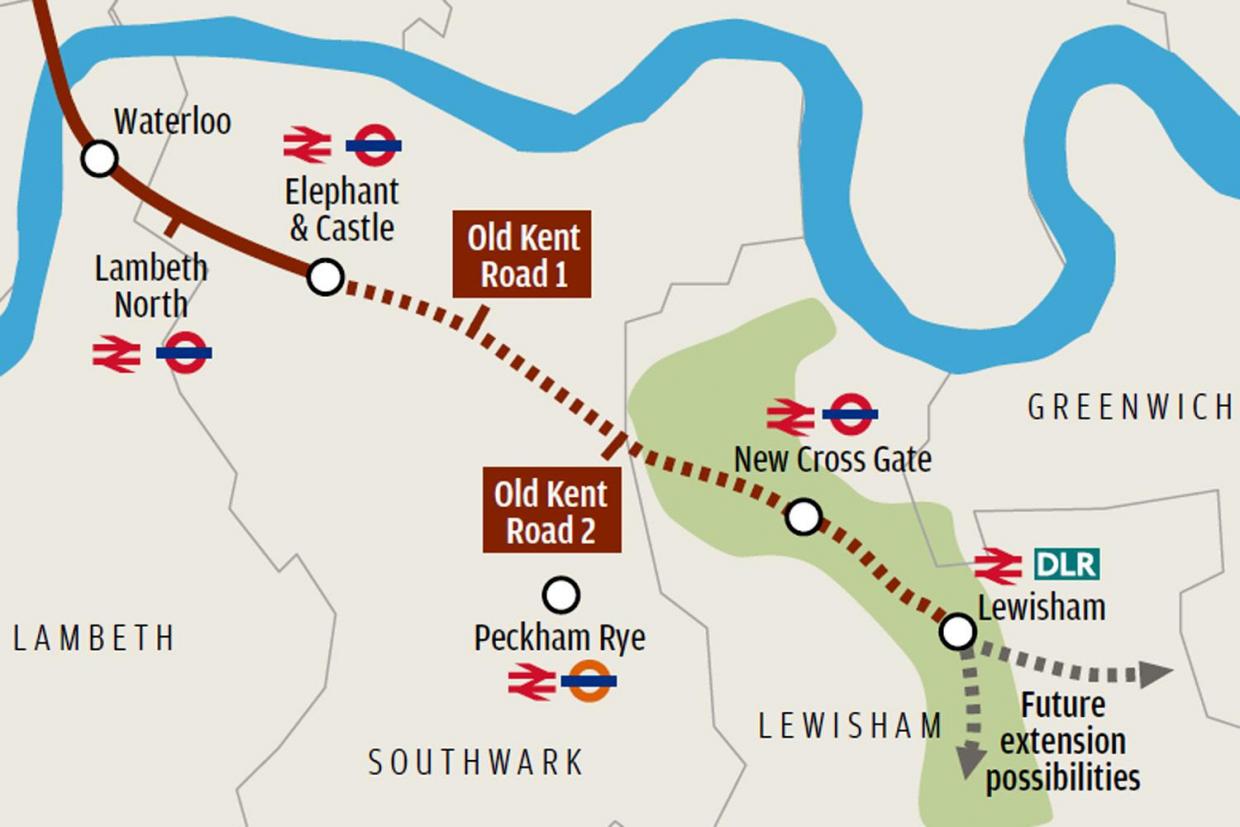 The planned project, which has been brought forward by two years, will run from Elephant and Castle to Lewisham.
Four new stations are being proposed along the route – two stations along Old Kent Road, one at New Cross Gate providing an interchange with London Overground and National Rail services, and one at Lewisham, providing an interchange with the DLR and National Rail services.
The proposals also set out the need to undertake further capacity upgrade works to the Bakerloo line station at Elephant & Castle.
The Old Kent Road route was chosen over options to run through Camberwell and Peckham because of the potential to support 25,000 new homes and 5,000 jobs
As announced in the TfL Business Plan late last year, the updated plans bring the completion date of the extension forward by two years to 2028/29, to align with the timetable for the upgrade of the Bakerloo line. 
TfL is expected to ask developers along the route to contribute and to lobby Government to keep more of the revenue raised through stamp duty and business rates.
Sadiq Khan, Mayor of London, said: "I'm delighted that we're pushing ahead with the Bakerloo line extension two years earlier than originally planned. It will provide substantial benefits for thousands of Londoners, providing a new direct route for commuters into the heart of central London and joining up key transport links across south London."
TfL is planning to progress work towards an application for planning powers by 2020.